Philatelic Society of Lancaster County
---
---
Exhibit: Post Offices of Lancaster County, Pennsylvania, by James G. Boyles (1937-2012), Gold Medal Exhibit
Background: Lancaster County, located in the southeastern section of Pennsylvania, was established in 1729 from portions of Chester County. The postal system evolved early in Lancaster County due to its proximity to Philadelphia and Baltimore ports. Early Pony Express and Stage Coach routes that gradually became the Philadelphia-Lancaster Turnpike gave Lancaster the distinction of being the largest inland town in the United States for many years. As the routes expanded so did the evolution of towns. The presence of a river helped establish towns along its banks and the ever pressing expansion north and west helped establish small towns along the way. The County also had many Indian settlements thus establishing trading posts that gradually became towns.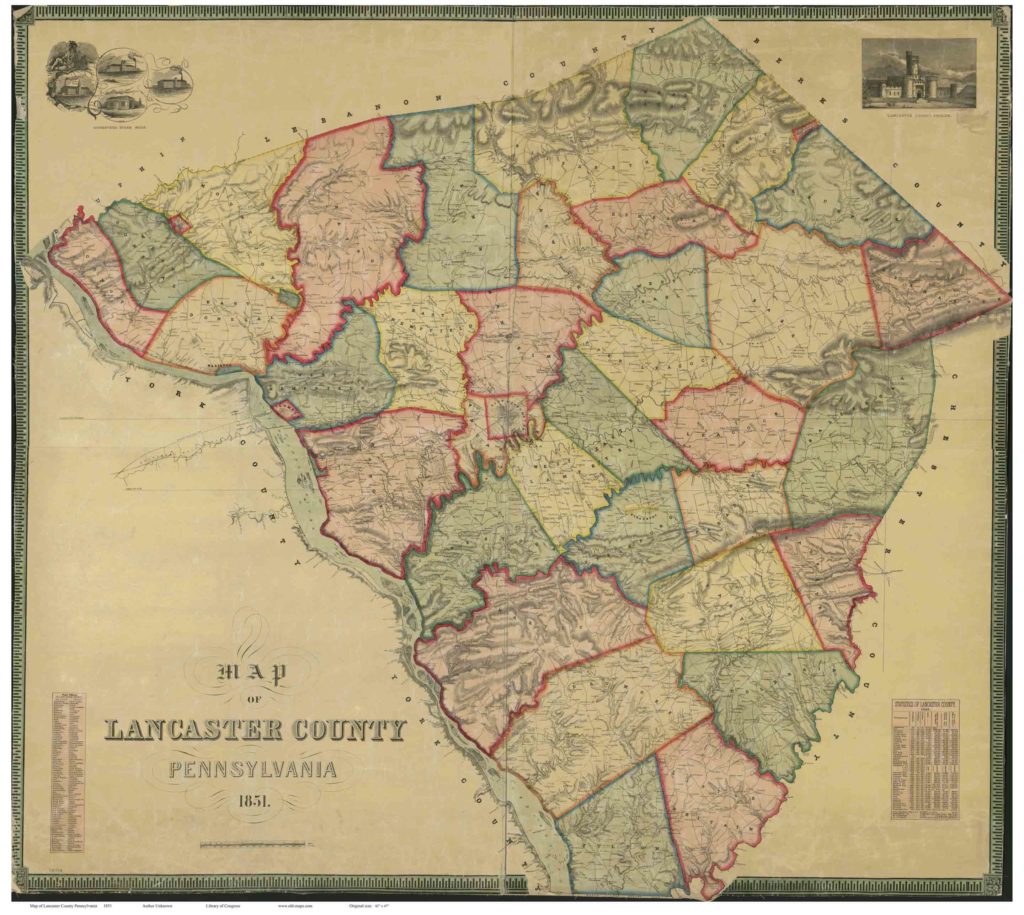 Objective: This exhibit is an overview of postal history examples of Lancaster County towns. It includes manuscript, stampless and stamped cover examples from current towns and discontinued post offices. This exhibits does not include all Lancaster County towns or postal history.
The towns are listed in chronological order by the year that the post office was established. The presence of a postal facility is essentially the result of towns being formed along the traveled paths and routes of earlier settlers.
Covers shown in this exhibit are only examples of a few of the towns postal marking. The dates of the covers do not correspond to the establishment of the town or the post office. Postal rates and postmasters are listed for the date of the exhibited covers to increase the knowledge of the period and to show the progression of rates throughout the years.
This exhibit cannot currently be considered for its philatelic expertise; however, it is an array of Lancaster County Postal History tidbits and information, and it is a work in progress.
Noteworthy Material: Covers matted in green are of special philatelic or general interest.

Boyles-Post Offices Lancaster County Part 1 (5.2MB)


Boyles-Post Offices Lancaster County Part 2 (5.3MB)